How to Attract a Libra Man! (+ my Secret Tips!)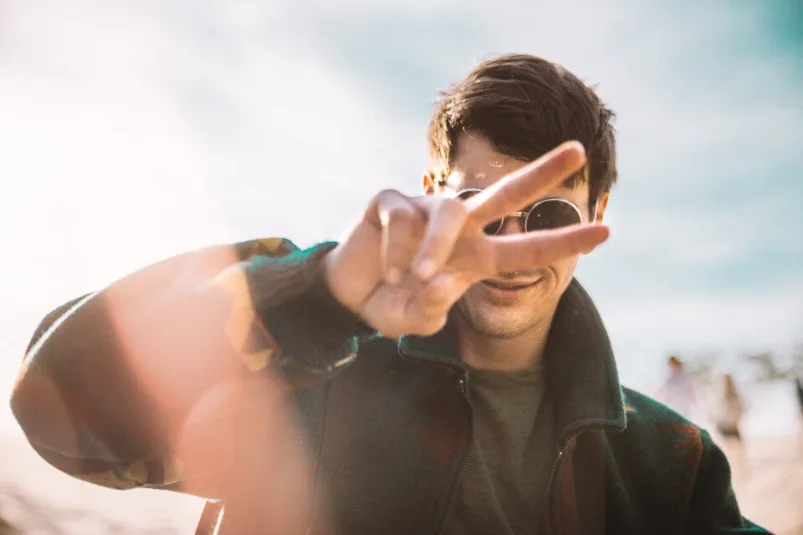 Was it that beautiful smile that enchanted you? Oh, it must be, because that's the ultimate power of the Libra man. If you fall in love with this man in such a short time, it's not your fault. The Libra man has defined love, believe it or not. But this knight in shining armor is too good to be true. Because deep down, some things will tarnish that love.
Want to know the secret of his heart and how to flirt, seduce and attract him? Here's my astrological advice!
Chances are, many of your friends have a crush on that Libra man who's been tormenting you. It's easy for Libra men to attract the opposite sex. Supernatural forces have endowed him with this gift. But this isn't a fairy-tale character who'll get you off the ground. This sign of the zodiac is represented by scales that can tip to one side or the other at any moment.
Does he seem uncertain about you? Is it sometimes difficult to get his attention? To understand him? How do you navigate the large number of women around him? I'm about to share some astrological secrets to give you an edge over your competitors.
You obviously need to dress accordingly to impress and seduce a Libra man. What he particularly likes are distinguished outfits. Libra men don't like clothes that are too revealing or too sensual. They're drawn to pink, purple and green. Don't try to mix and match these colors unless you're sure you won't go wrong. Try subtle shades too, but don't try anything too flashy.
Attracting the attention of a Libra man is very easy. All you have to do is find the courage to talk around him. He may seem very talkative, but don't get him involved in gossip. As they have a strong sense of what's right, they hate talking behind someone's back. A good approach is to ask their advice on something.
Libras love to engage in debate, especially when they know their opinion will be welcomed. Talking about pop culture, whether it's music, movies or exhibitions for example, and having a perfect knowledge of what you're talking about can also help you get his attention.
Once a Libra man is interested in you, he won't ignore you unless he doesn't like you. If a Libra man is attracted to a woman, he doesn't look for other options and sees only that one adventure. So what does he look for in the woman he'd like to have a relationship with? For a start, Libra men are looking for someone who's very moral. Libra natives are very attached to justice, and they won't stand for someone who lets injustice happen. Worse still, perpetrate injustice.
Librans like to live lavishly. Even if they can't afford much, they'll get the best they can afford. They won't like someone who's frugal. They like women who are outgoing and fun to be with. They don't mind spending a day indoors, but they much prefer the outdoors. As intellectuals, they're looking for someone to match their intellectual level.
These men are romantics. Although you rarely need to make any effort in this area, since he'll do it naturally, they're looking for a partner with a romantic side. How can you tell if a Libra is in love? Know this: if you notice that his gaze wanders and looks elsewhere, or if he starts to pull away, it's because he's no longer interested in you and is looking for someone else.
The Libra man is looking for a partner who can both complement and challenge him. If you're someone he can discuss everything with, he won't let you go. Libra men are very good observers. They take in every emotion and facial expression a person has. That's what makes them so sensitive and understanding.
Naturally, they expect their partners to be good observers too. Libra men love genuine compliments. It's a way of making sure you're on the same wavelength. Don't reveal yourself to him all at once. Let the mystery that surrounds you linger. It's also a challenge he'll gladly accept. If you're someone he can have great conversations with, he won't let you go.
To begin with, your physical relationship must have meaning. Libra men don't indulge in sex just to satisfy their physical needs. Make love to him, don't just make love. The second most important thing is to make it romantic. Light some candles, play some soft music, add a little sensuality to the air, all these things will turn him on.
A Libra man's most erogenous zone is his buttocks. So, touch him there or caress him whenever you want to excite him. This man is looking for adventure, even in bed. Your sexual experience should be gentle and exciting. Try something new every time. Of course, the most important thing is that you're comfortable doing what you're doing, because that's just as important to him.
While he wants you to be intellectually strong, don't try to have the same conversations in bed. Talk dirty. He needs to know that you're sexually attracted to him.
The most important thing to make him fall in love is to keep the love alive. He's all about love and romance. It's proof to him that he's alive and well. Make every date memorable and celebrate every anniversary. Dress for him. Not just the first time, but everywhere else. If you dress for him, it'll make him special. One more time. Dress with distinction. Even though he knows you well by now, he's not too fond of shocking dresses.
Be strong in your relationship. He's not looking for a damsel in distress. He doesn't need to rescue you to feel virile. That doesn't mean he doesn't want you to depend on him when you really need help. Just that he'll respect and love you if you can stand up for yourself. Avoid conflict and drama. Libra is an astrological sign of peace and harmony, which is why he hates conflict with his loved ones.
Above all, be fair to him and to everyone else. It's very important for him to know that you have a strong sense of justice. If you can keep up with him, you're in for a romantic journey that will last a lifetime.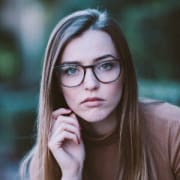 Maria Alifa
Astrologer
Astrologer for 15 years, I have been writing about Zodiac signs, their personalities, their psychology, their relationships, their passionate loves and their compatibility in love.