10 Best Birthday Gifts for an Aquarius Woman
Kind, innovative and passionate is how you would describe this incredibly unique woman of the zodiac. She aspires to transform the world and leave a better planet for the future. As special as she is, the Aquarius woman truly deserves a gift that suits her personality, her tastes and her values. So, what gifts will an Aquarius woman love on her birthday? What kind of presents do Aquarius women like?

Here is our gifting-guide with a list of 10 unique gift ideas for an Aquarius woman.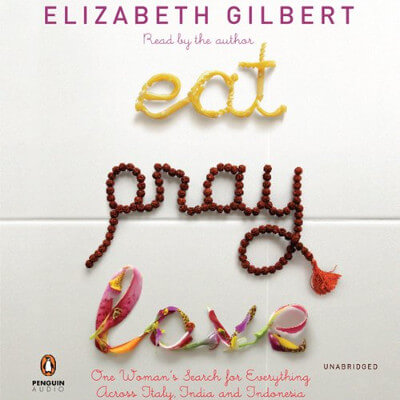 For the rebel child of the zodiac, this is a great book on her birthday. They love reading and collecting information. A heartfelt story that follows the life patterns of an Aquarius woman, the protagonist narrates her journey of leaving behind the 'perfect life' and setting out to experience her true heart's desire through three different cultural landscapes. A beautiful travel commentary, this is a birthday gift that will touch her to the core.
see the product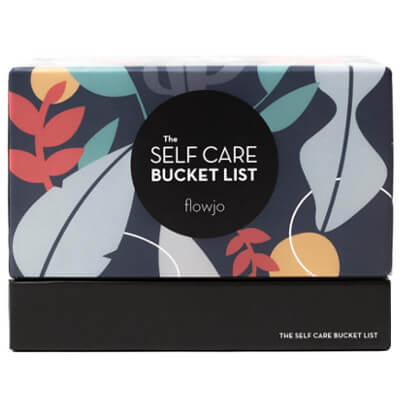 For the one who thinks about the whole world and often neglects her own needs, this card deck is a wonderful gift for the Aquarius woman on her birthday to remind her to take some time off to practice self-care. This thoughtfully designed card deck is a great relaxing tool to prevent your Aquarius women from the usual burnout that she barely addresses. It'll remind her to take some days off and distress the mind, body and soul.
see the product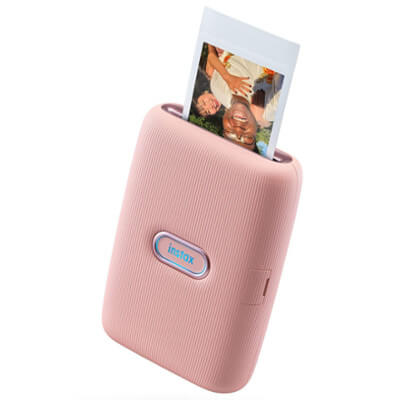 They are technology lovers. They believe in the usefulness of gadgets in today's world. Aquarius is a futuristic sign that seeks to rebel and build a new world with their unparalleled intelligence. Chances are, your Aquarius woman would absolutely love this gift for its handiness and ease of use in printing memories instantly. With this smartphone printer, all your Aquarius woman would need is the instax app and beautiful pictures are just a click away.
see the product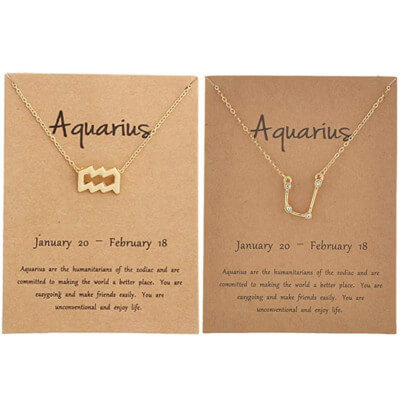 A beautiful necklace with the Aquarius symbol pendant, this is a gift to promote the beauty and well-being of your Aquarius woman. She'll love it for its simplicity and meaningful message. It is handmade and crafted with care to reflect the true personality of the Aquarius woman. The two- piece zodiac and constellation necklace is a unique gift for the birthday woman who lives an extraordinary and unconventional life.
see the product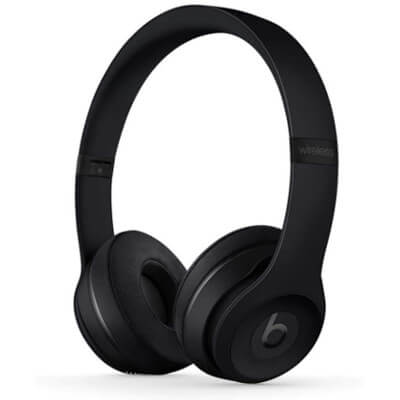 With Uranus co-ruling the zodiac sign, the Aquarius woman is a connoisseur of classical music. In fact, she enjoys music of a variety of genres. The wireless Beats headphone has left an award-winning legacy, and is built for everyday use. It is compatible with both iOS and Android devices, the foldable feature of the headphone will delight your Aquarius woman with its long battery life of up to 40 hours and superior sound quality.
see the product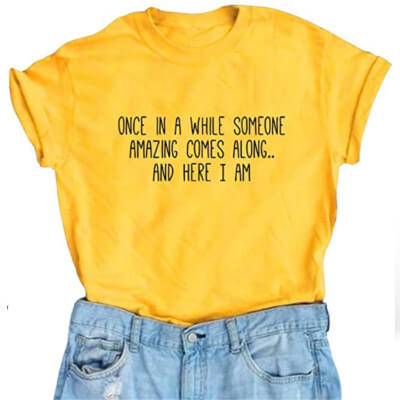 The Aquarius woman is witty and quirky. She is smart and has a unique way of communicating what she feels, both the good and the bad. The funny top is a great birthday gift for the Aquarius woman who'll cut you dry with her sharp tongue and sarcasm when they are in the mood to argue. From those friends who know her outspoken nature but love her the most, this one is a cute gift for the Aquarius woman. You'll definitely cheer her up on her birthday with this cute message on the top.
see the product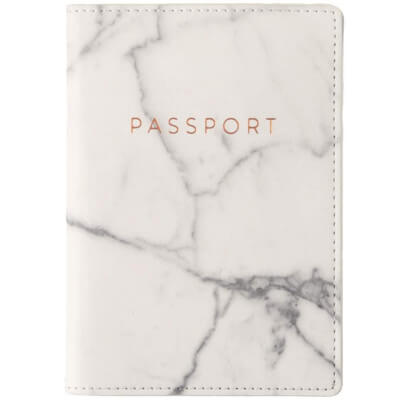 She loves the new and the excitement of learning about the uncharted. This is a gift to inspire your Aquarius woman to plan her next holiday. Lightweight, sleek and utilitarian, the white marble passport cover will be appreciated by the Aquarius woman who loves the thrill of exploring. With smaller slots on the inside to hold your pass, tags and cards, it guarantees a hassle-free movement for the Aquarius woman. The finish of the product is classy. She'll love it for the clean aesthetics.
see the product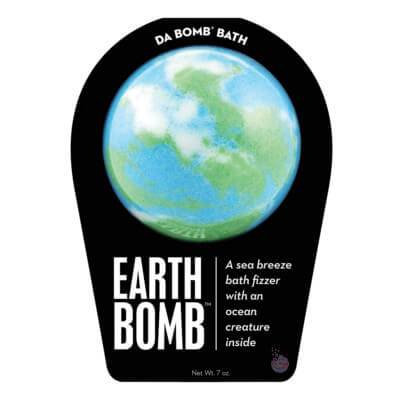 She is very close to nature. She believes in living in a sustainable world. Your Aquarius woman wants to give back to mother earth in whatever way she can. Her reformist and humanistic tendencies make her a great favorite not only among her close buddies but also among those she influences on a daily basis through her charitable efforts. This beautiful relaxing bath bomb is a thoughtful gift for the Aquarius woman who will be equally inclined to be associated with a great cause like this brand which supports clean H2O.
see the product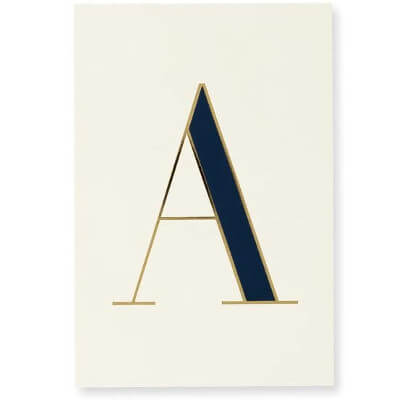 The woman born under the Aquarius Zodiac sign is inventive and intelligent. She has a million ideas flowing through her mind at any given point of time. With a brain that's super engrossed in changing the world, this 100-page notepad with the initial letter of the zodiac monogrammed imparts an exclusivity to a generic gift. It'll be a useful gift for her to keep a record of all she plans to do to make people's lives better. Do write a message inside like " For the woman born to inspire generations, good wishes on your birthday!"
see the product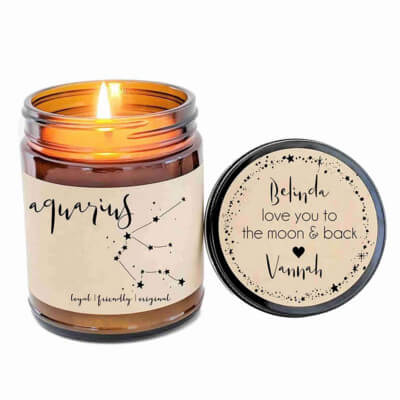 This is the kind of gift you can give to Aquarius women without much risk! The cute and romantic words can only make her smile. She will appreciate that you've made an effort to find something creative and unique for her. And it's also a lovely gift for setting the right mood for a date or before having sex.
see the product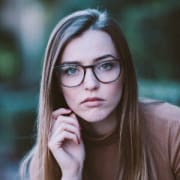 Maria Alifa
Astrologer
Astrologer for 15 years, I have been writing about Zodiac signs, their personalities, their psychology, their relationships, their passionate loves and their compatibility in love.