10 Best Birthday Gifts for an Aries Man
Aries men are known for their fiery-spirit and born leadership qualities. A good gift for an Aries man is practical and at the same time one that expresses your admiration for him. Are you confused about the perfect birthday present for your Aries guy? What could you give an Aries man who has everything? What kind of gifts do Aries men like? What gifts and presents will surprise him and make him happy?
Here is our gifting-guide with a list of 10 unique gift ideas for an Aries man on his birthday that will make him feel special and loved!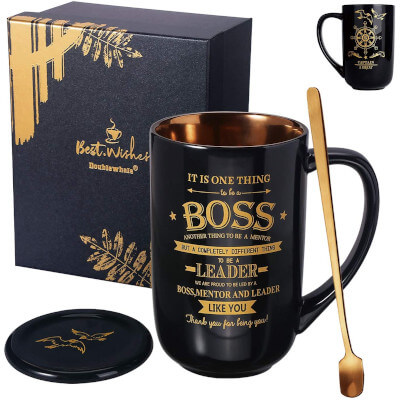 For the Boss man in the room, this birthday gift goes out to appreciate the leader in your Aries guy. Comes in a beautiful box, a black coffee mug, cup lid, one spoon and a greeting card to write a short admiration note to your Aries friend (or boss). It's a safe, no-fuss gift choice for the Aries man who has everything. The plus: He will think of you each time he drinks coffee ;)
see the product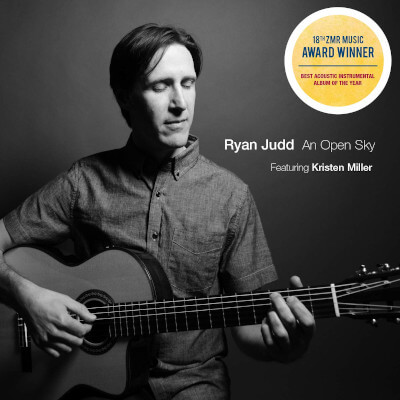 ](https://www.amazon.com/gp/product/B07DRRCVQT/ref=as_li_qf_asin_il_tl?ie=UTF8&tag=vescape2120-20&creative=9325&linkCode=as2&creativeASIN=B07DRRCVQT&linkId=8b591f0b1758675749f29bb57db6aca3)
This beautiful audio CD by Cello Artist Ryan Judd is quite a thoughtful birthday gift for the Aries man. He would simply fall in love with this musical piece for his meditation sessions or simply to relax after a long day. Great for self-care and to de-stress, it will help your Aries man unwind and connect to his soul as he retires from his vibrant public life everyday.
see the product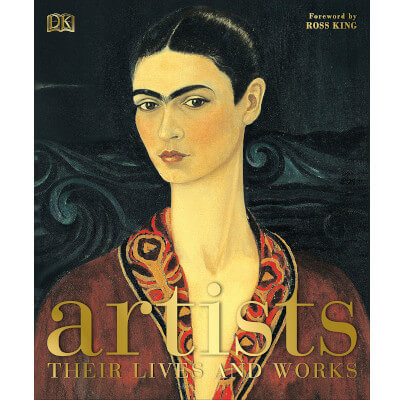 A wonderful art book that includes thought-provoking biographies of artists of the bygone era and those living today along with the outstanding reproductions of their famous artworks. This is definitely a thoughtful birthday gift for the awesome Aries man who is eager to learn. Each chapter presents the historical art movements that inspired a generation of artists and not to forget the scandalous stories some associated themselves with. Quite a unique birthday gift for the curious Aries man!
see the product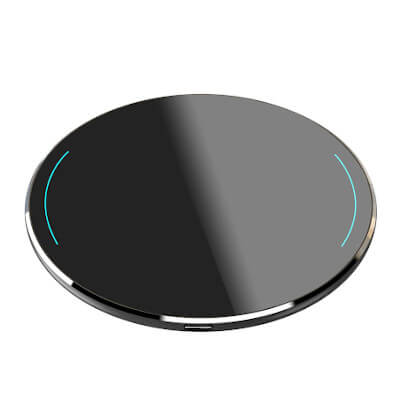 This sleek and light wireless charger is a life-saver for the Aries male, always of the move and complaining of battery drains. With built-in over charging, overheating and short-circuit protection, the LED light changes color to signal when the battery is fully charged. Perfect fix for his battery woes, especially when he is on the move or running a tight schedule, your Aries guy will thank you for this wonderful gift on his birthday.
see the product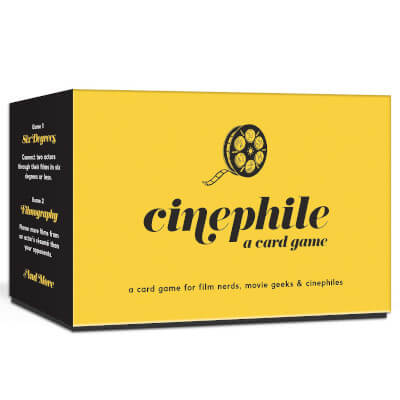 Featuring 150 cards, this Cinephile Card game is a sheer delight for movie enthusiasts. The party card game is an interesting way to engage friends and family with multiple ways to play over varied difficulty levels. The eye-catching illustrations and hand-drawn portraits make this card game apt to trigger the movie trivia muscles of your Aries friend. This one is a really cool, fun and unmissable gift for the movie buffs and film nerds.
see the product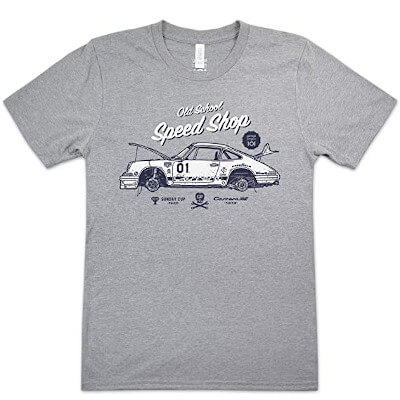 For the Aries man who lives a fast-paced lifestyle, never at the same place for the longest, this Vintage car T-shirt is a reminder of things he loves: cars, speed and vintage look! This t-shirt is a perfect gift for an automobile enthusiast as the T-shirt pays homage to one of the most famous cars of all time. This classic crew neck makes it a comfortable everyday wear for the birthday boy!
see the product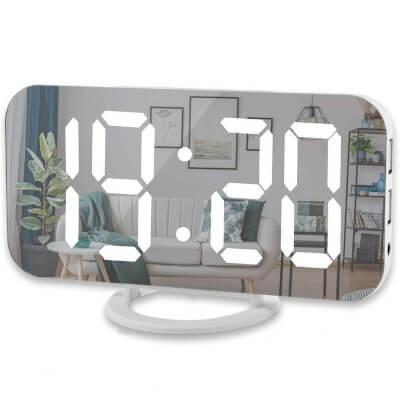 A unique LED display designed to work as a mirror and alarm clock, it's the perfect unisex gift that your Aries man could have. The LED light automatically dims during sleep time to protect your eyes at night and save energy. Great for home, bedside or office table decoration for daily use! Look no further for a cute birthday gift that is both aesthetic and functional for the zesty Aries man.
see the product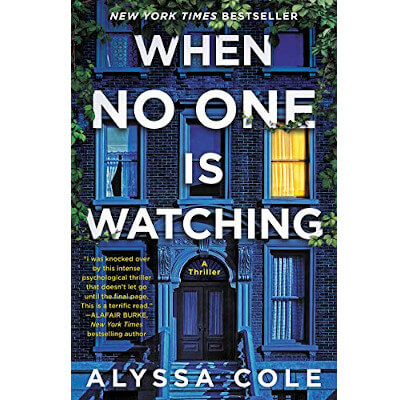 A psychological thriller from a distinguished New York Times author, When No One Is Watching is an amazing gift for the Aries man who enjoys the mystery and suspense of fiction. Available in both Audible audio book and paperback version, choose the one that suits your Aries man the best. With a spine tingling narration, this story will keep the reader hooked, making it an enjoyable read for your Aries man.
see the product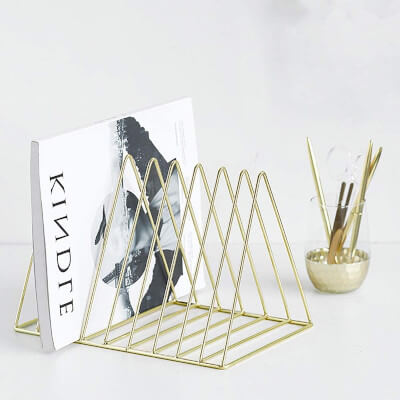 This 9 slot sturdy gold desktop organizer is a good addition to neatly organize a work station or study table. Premium quality built, it saves so much space and is a practical gift for your Aries guy. Someone who admires the aesthetics of office and home decor will love this gift. Best birthday gift choice for the Aries man who usually struggles to devote time to meticulous organization.
see the product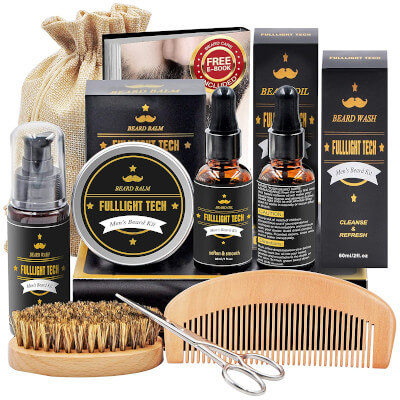 Maintaining and caring for that beard can be a pain without the right set of products. Pamper your bearded Aries man with this luxurious kit which includes a shampoo, oil, balm, scissors. This beard kit is a great birthday gift for the Aries man who loves to keep it trimmed, clean and soft. Great reviews to help you pick this one without a doubt. It is specially formulated for beard hair without stripping it off natural oils and keeps it shiny and tidy.
see the product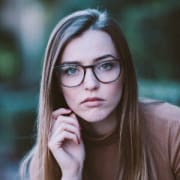 Maria Alifa
Astrologer
Astrologer for 15 years, I have been writing about Zodiac signs, their personalities, their psychology, their relationships, their passionate loves and their compatibility in love.