Famous Capricorn Celebrities & Eminent Personalities
The Capricorn zodiac sign is known for its tenacity. They never back down and always succeed. A lot of that has to do with the fact that goals are everything for the Capricorns. All they do in life, they do it to fulfill their dreams. Their love life, family life, friends circle, their work, everything is determined by their aspirations. Even when they don't realize this consciously. So, it is only natural, that in every field that we will touch here, there will be a Capricorn who is at the top.
Here is the list of the most famous Capricorns celebrities and personalities.
You might know a lot of Capricorns. And wonder, they don't seem like the serious kind. After all, you need that kind of seriousness to be able to achieve great things. Well, then you haven't met the creative kind of Capricorns. Or maybe you have met them and just didn't realize their potential. He isn't wasting his time on the music he is building the foundation of something extraordinary. Here are some famous Capricorn men in the music industry.
Elvis Presley (Can't Help Falling in Love), David Bowie (Heroes), Ricky Martin (Livin' la Vida Loca), Marilyn Manson (The Beautiful People), John Legend (All of Me), Lin-Manuel Miranda (Hamilton), Calvin Harris (This is What You Came For), Skrillex (Make it Bun Dem), and PSY (Gangnam Style), are among some of the most well known stars in this field.
These men are not alone as they find themselves in the company of these famous Capricorn women in the industry. Ellie Goulding (Love me Like You Do), Mary J. Blige (Real Love), Meghan Trainor (All About that Bass), Dolly Parton and Pixie Lott (All About Tonight).
Now that you know how successful the Capricorns in music are, the next obvious thing to expect is Capricorns on Hollywood. This list includes multiple A-listers of Hollywood. I won't be surprised if all of them are on your list of favorite actors and actresses.
Bradley Cooper (A Star is Born), Jason Bateman (Arrested Development), Eddie Redmayne (The Theory of Everything), Rowan Atkinson (Mr. Bean), Patrick Dempsey (Grey's Anatomy), Anthony Hopkins (The Silence of the Lambs), and James Earl Jones (Rogue One), are just a few names who grace this list.
And of course, a lot of Oscar winner female actors are on this list too. Dame Maggie Smith (Harry Potter series), Betty White, Zooey Deschanel (The New Girl), Julia Louis-Dreyfus (Veep), Diane Keaton (Godfather), Issa Rae (A Black Lady Sketch Show), and Michelle Fairley (Game of Thrones).
Let's move on to the next category where the Capricorns have made their mark: art. Khalil Gibran (Artist), Henri Matisse (Sculptor), Slava Raskaj (Painter), Ad Reinhardt (Abstract Painter), Paul Cezanne (French Artist), Renato Guttuso (Painter), Edmond Aman-Jean (French Symbolist Painter), and Eva Hesse (Painter).
Some of the greatest leaders in history and around the world today have been Capricorns. Many of these names you must have heard. The others you will hear great things about soon enough.
Let's start this list with the candidate running for the United States Presidential race in 2020, Pete Buttigieg. The mayor of South Bend is also one of the leading nominees for the race. Next on the list is Alexander Hamilton, one of the founding fathers of the United States of America. Also, the namesake of the famous Broadway show, Hamilton. The 37th President of the United States, Richard Nixon, is also on this list. And along with these is the recently re-elected Prime Minister of Canada, Justin Trudeau. One of the most revered figures in China, Mao Zedong is also a Capricorn. So, was the first Prime Minister of Pakistan, Muhammad Ali Jinnah. The list of leaders from around the globe who are born under the Capricorn zodiac sign keeps going on and on. You may love them or hate them, but you can't deny that in their way they have changed the way the world works.
Let's start with the couple that is no longer together. Zayn Malik and Gigi Hadid seemed to be the perfect Capricorn and Taurus couple. Each brought to the pairing the drive to succeed and do better. While they have broken up, we hope that they find their way back to one another.
From here we move to a super successful couple: John Legend and Chrissy Teigen. This Capricorn and Sagittarius couple is a life goal for all who see them. While on the surface these two zodiac signs might seem like a long shot, you only need to look a little deeper to see the perfection between them.
Kristen Bell and Dax Shepard are a Cancer and Capricorn couple that don't get enough props. Anyone who has seen these two together on any screen knows how amazing they are. Truth be told, if I am ever in a relationship like theirs, I'll know true love exists.
It seems like Capricorns have dominated the mankind since the beginning. In this list, you will find some of the most consequential people in history. People who were born under the Capricorn zodiac sign. From Presidents to philosophers to some of the biggest businessmen of all time. It seems like Capricorn leaders are some of the most popular choices around the globe.
Benjamin Franklin and Alexander Hamilton, the founding fathers of the United States; Andrew Jackson, the 17th President of the United States; Woodrow Wilson, the 28th President of the United States; Martin Luther King Jr., Nobel Peace Prize Laureate and Civil Rights Leader; are all men who were Capricorns.
Some of the most well-known philosophers of the ancient world were also born under this astrological sign. Cicero, Titus and Mark Anthony, grace this list.
They haven't even left the field of science untouched, with scientists like Stephen Hawking, Isaac Newton, Louis Pasteur, Johannes Kepler, and Charles Babbage, were all Capricorns.
In the field of sports are people like LeBron James, Basketball player; Nancy Lopez and Tiger Woods, Golfers; Ricky Henderson, Baseball player; Joe Frazier, Heavyweight Boxing Champion; and Muhammad Ali, World Heavyweight Boxing champion.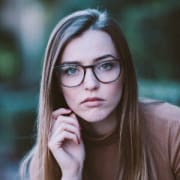 Maria Alifa
Astrologer
Astrologer for 15 years, I have been writing about Zodiac signs, their personalities, their psychology, their relationships, their passionate loves and their compatibility in love.