80 Most Famous Leo Celebrities & Eminent Personalities
If you were born a Leo, you are already a celebrity! And if you know a Leo, you know they don't need my encouragement. You might hate the Leos for their guts. But when you believe in yourself as strongly as they do, it is bound to pay off. And don't worry, your worst fears haven't come true. All that fame and success didn't get to their heads. In fact, the higher a Leo rises, the wiser and humbler it becomes. Here's a list of some of the most famous Leo celebrities and eminent personalities!
The list of famous Leo singers and rappers is endless. If only we could list all of them down. However, we have picked some of your favorites for this list. How many of them did you already know?
The famous men in this category include: Mick Jagger (Paint it Black), Shawn Mendes (Stitches, Havana), Billy Bob Thornton (Angelina), Kenny Rogers (Islands in the Stream), Greyson Chance (Waiting outside the line), Roger Taylor (Queen), Adnan Sami (Humko bhi toh lift kara de), Sonu Nigam (tumse milke dilka jo haal), Daler Mehndi (Tunak Tunak Tun), and Will Champion (Coldplay).
Women like Whitney Houston (I Wanna Dance with Somebody), Jennifer Lopez (On the Floor), Demi Lovato (La La Land), Charlie XCX (Boom Clap), Sunidhi Chauhan (Kamli), Christina Perri (A thousand years), and Kacey Musgrave (All is found) grace this list too.
Someone once asked me: "Are Leos good actors?". When you are looking at the list of famous Leo actors and actresses, you are full of admiration for their talents. So here is the list (and my answer):
Famous Leo celebrities include female actors like Charlize Theron (Mad Max: Fury Road), Jennifer Lawrence (The Silver Linings Playbook), Mila Kunis (Friends With Benefits), Gina Rodriguez (Jane the Virgin), Sandra Bullock (The Blind Side), Halle Berry (Monster's Ball), Amy Adams (American Hustle), Lisa Kudrow (F.R.I.E.N.D.S.), Elizabeth Moss (The Handmaid's Tale), Anna Kendrick (Pitch Perfect), and Duchess Meghan Markle (Suits).
And if you are already star-struck, wait till you see the male actors this list has. Robert De Niro (Godfather), Patrick Swayze (Dirty Dancing), Arnold Schwarzenegger (Terminator), Chris Hemsworth (Thor), Jason Momoa (Aquaman), Terry Crews (Brooklyn Nine-Nine), Ben Affleck (Argo), Cole Sprouse (Riverdale), Matthew Perry (F.R.I.E.N.D.S.), Antonio Benderas (The Legend of Zorro), Saif Ali Khan (Sacred Games), Steve Carell (The 40-year-old Virgin), Matt LeBlanc (F.R.I.E.N.D.S.), Andy Samberg (Brooklyn Nine-Nine), and Sean Penn (Milk).
Where do you think all that passion goes? It finds its way onto the campus too. Or in the delicate hands of a sculptor. Ever seen a Lion being gentle? No? You probably never saw a Leo who was an artist or a painter.
This list boasts of names like Stephen Hillenburg (American), David Bromstad (American), Marcel Duchamp (French), Martin Mull (American), Henri Cartier-Bresson (French), Tove Jansson (Finnish), Aubrey Beardsley (British), Giorgio Vasari (Italian), Thomas Eakins (American), Albert Namatjira (Australian), Anna Ancher (Danish), and Jacopo Amigoni (Italian).
Leos have been changing society around the world. Which other role suits the King of the Jungle better than that of a leader?
Let's start this with the most powerful men in the world: The Presidents of the United States of America. The Leo zodiac sign has given 3 United States Presidents: Barack Obama (44th ), Bill Clinton (42nd ), and Herbert Hoover (31st ).
The list of politicians born under the Leo zodiac sign from other parts of the world include leaders like Fidel Castro (Former Prime Minister of Cuba), Deng Xiaoping (Chinese Politician), and François Hollande (Former President of France).
Leos have helped shape our shared history in more ways than one. Some of whose contribution you have already seen in the paragraph above.
Leos who have contributed in other ways includes Scientists like Alexander Fleming, Rosalind Franklin, Erwin Schrödinger, Robert Hooke, Hans Christian Oersted, and Louis de Broglie.
Leo writers have helped shape our imaginations beyond our imagination. This list starts with women like J. K. Rowling (Harry Potter Series), Emily Bronte (Wuthering Heights), Enid Blyton (Famous Five Series), Suzanne Collins (The Hunger Games series), Danielle Steel (Safe Harbour), Zelda Fitzgerald (Save me the Waltz), and goes on to include men like H. P. Lovecraft (The Call of Cthulhu), George Bernard Shaw (Pygmalion), James Baldwin (If Beale Street Could Talk), Alexander Dumas (The Three Musketeers), and Walter Scott (Ivanhoe).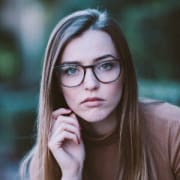 Maria Alifa
Astrologer
Astrologer for 15 years, I have been writing about Zodiac signs, their personalities, their psychology, their relationships, their passionate loves and their compatibility in love.