12 Ways to get a Pisces Woman to Chase you
Graceful, charming and unpredictable, the Pisces woman is a mystical beauty who is a fool for love. Under these layers of emotions, she longs for a sense of belongingness. How to attract a Pisces woman? What makes her fall for a man? What are the tricks to woo and seduce her? What does a Pisces woman look for in a man?
If you are in love with a Pisces woman, here is what you should know about her personality and 12 ways in which you can get her to chase you!
Just be yourself. There is absolutely no need to be someone you are not around a Pisces female. She has amazing psychic abilities so if you make the effort to pull the wool over her eyes, rest assured, she would know in no time. Being the last sign of the zodiac, she is more mature and understanding of all human follies. She will be accepting of all your flaws if she happens to have a soft corner for you.
Born with a tender soul, she is utterly nurturing and kind. You would rarely come across someone who thinks with her heart. Her emotions will run wild when she is in love. She will expect you to handle her with care. Even if you have a hard time expressing yourself emotionally, just make sure you empathize with her, offer her firm support and a shoulder to lean on when she feels extra-sensitive.
Pisces women are other-worldly magical beings. If the idea of mermaids excites you, you are lucky to have this woman around, you'll notice how dreamy she is. If you get closer to her, she will take you in her land of fantasies and make you see the beauty of everything beyond the physical realm. You would find her chasing you if you happen to follow her lead and accept her way of looking at life.
Delicate to the core, she'll be hurt if you try to control her and make her conform to your ways of life. She wants a partner who understands her uniqueness. She might share stories with you that she is scared of telling anyone else. But if you shun them or embarrass her, she will swim out of your life. When she shares her feelings with you, lend her a patient hearing and calm her down when she seems to lose her direction.
The woman born under the Pisces Zodiac sign can see through the soul of a person. She needs a man who has the heart to be honest with her. If you are up to playing games, she will leave. Being a water sign, she deals with enough turbulence in life. She needs someone who grounds her. Just communicate with her and build her confidence in you. It is a long haul with this woman if you want her to go crazy about you.
The Pisces woman loves traveling. As a water sign, she would love the seas. She is excited when on an adventure into uncharted territories and does not necessarily need company unless there is some promise of an out-of-the-world experience. She is a woman who sees the world through her rose tinted glasses. She is in touch with nature and desires to experience all its goodness through a rich sensory experience. Plan a holiday with her. Explore the nook and corner of a place and try to see her world through her lenses. She will fall in love with you.
She is the kind of woman who needs to be on her own. She needs time for herself. You'll often find her escaping into a place even when she is physically present with you. Just let her be when she asks for it rather than exerting your demands on her to be a certain way. When she is able to trust your knowledge and your confidence in her sense of wisdom, she will pursue you.
Sex with a Pisces woman is a means to unite with the mystical world. She knows the art of orgasms and her subtle seductive appeal never fails to make its presence felt when she is courting someone. Ensure her comfort and let her tell you all that she wants. She wants romance and innocent fun more than a rough sexual encounter. She'll melt in your skin if she values your heart. Be gentle on her and pay attention to her likes and dislikes. She will be all over you if she thoroughly enjoys your sexual prowess.
You would win a fan in a Piscean woman if you can prove your sense of responsibility. She wants to be with a man who can shoulder his duties and execute all that is expected of him at work or in his personal life. She would hate to be around an aimless guy who fails to be decisive when the situation demands so. In short, she needs to feel stable. She needs to find someone who can skillfully balance her shortcomings and bring peace in her life when she falters.
She is aware of the danger of naivety in a cruel world. She sees the good in people and often feels back-stabbed. It pains her to face her inability to find someone she can put all her faith in. She can be carefree and almost lost at times while she relives old memories. She fails to make sense of the world rationally and therefore, she longs for a partner who can complete her emotional bent of mind with his logic and practicality. If the Pisces woman is certain about your physical and financial capabilities, she will chase you.
A very compassionate and understanding human being, she is the least attached to material possessions. So, just a fancy car and a mansion may never impress her at all. To win over a Pisces woman, take note of the little sacrifices she makes to keep the smile on people's faces, find joy in her company, love the person that she is, take off mundane pressures of her shoulders and respect her without prejudices.
She wants someone who does not restrict her freedom and has faith in her. Unless a man has the willingness to fulfill all the promises he makes and stands by her through the trials and tribulations of life, she won't stick around for long. She has an ethereal definition of love and unless she finds a man who loves her meaningfully, is proud of her and makes efforts to celebrate special moments with her and tries to keep pace with her emotional and sexual needs; the Pisces woman won't commit to a relationship easily.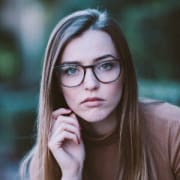 Maria Alifa
Astrologer
Astrologer for 15 years, I have been writing about Zodiac signs, their personalities, their psychology, their relationships, their passionate loves and their compatibility in love.