80 Most Famous Libra Celebrities & Eminent Personalities
One of the most creative and talented zodiac signs is Libra. This becomes pretty evident when you look at the famous people, stars and celebrities who are from this astrological sign. The people born under the Libra Zodiac sign can make living out of anything because of their creativity and talent. So, here is a list of the 80 most famous Libra celebrities and Eminent personalities.
You should look at the songwriters, singers and musicians who fall in this category. The talent is limitless, and creativity has no bound for these people. Check out some of them that we have mentioned below.
The famous men in this category include: John Lennon (Beatle), Eminem (Lose Yourself), Bruno Mars (Uptown Funk), Sting (The Soul Cages), Cliff Richard (Move It), Jacob Sartorius (Better With You), Snoop Dogg (Sweat), Usher (Confessions), and Shaggy (Boombastic).
The famous women in this category include: Avril Lavigne (Girlfriend), Gwen Stefani (What You Waiting For?), Cardi B (Girls Like You), Alesha Dixon (Every Little Part of Me), Brooke Valentine (Don't Wanna Be in Love), Toni Braxton (Love Shoulda Brought You Home), Christina Milian (Between Me and You), and Ashanti (Never Should Have).
So, who are those libra actors who won the people's heart with their extremely gorgeous work? Well, there are many. But we have listed a few. We have mentioned their legendary work in the brackets.
The famous men in this category include: Will Smith (The Pursuit of Happiness), Matt Damon (Good Will Hunting), Amitabh Bachchan (The Great Gatsby), Christopher Reeve (Superman), Simon Cowell (America's Got Talent), Hugh Jackman (X-Men), Peter Boyle (Young Frankenstein), Roger Moore (James Bond), and Jeff Goldblum (Jurassic Park).
The famous women in this category include: Kate Winslet (Titanic), Linda Hamilton (Terminator), Gwyneth Paltrow (Shakespeare in Love), Sigourney Weaver (Aliens), Brie Larson (Captain Marvel), Susan Sarandon (Braveheart), and Freida Pinto (Slumdog Millionaire), without forgetting Kim Kardashian (Keeping Up with the Kardashians).
Do you know any famous artist, painter or writer, male or female, that belongs to this zodiac sign? If yes, check out if we have mentioned them below. Here are some famous libra artists and painters.
Arnold Böcklin (Swiss), Chris Ofili (British), Mary Blair (American), Alberto Giacometti (Swiss), Gottfried Helnwein (Austrian), and Méret Oppenheim (German).
In literature, there are also famous Pisces writers like Miguel de Cervantes (Don Quixote), Oscar Wilde (The Picture of Dorian Gray), William Faulkner (The Reivers), R.K. Narayan (Swami and Friends) and Mario Puzo (The Godfather).
Libras are phenomenal leaders. Their characteristic of making fair decisions and having clarity of vision make them do great things as leaders. Have a look at such phenomenal Libra leaders and politicians.
Four of the Former US Presidents were Libra, to be specific Rutherford B. Hayes (19th), Chester A. Arthur (21st), Dwight D. Eisenhower (34th), Jimmy Carter (39th). Other than that of the US there are some honorable mentions like Agustin de Iturbide (1st Emperor of Mexico) and Michelle Bachelet (First female President of Chile). And the current President and Former Prime Minister of Russia Vladimir Putin is also Libra.
Libra has almost 8 Former British Prime Ministers including Margaret Thatcher (First female British Prime Minister), George Grenville, Henry John Temple, Ramsay MacDonald, Theresa May, Henry Pelham, David Cameron, Augustus Fitz Roy. Alongside these, there are David Ben- Gurion (1st Prime Minister of Israel), Georges Clemenceau (Former Prime Minister of France) and Manmohan Singh (Former Prime Minister of India).
And some from the present politicians are Imran Ahmed Khan (Prime Minister of Pakistan) and Benjamin Netanyahu (Prime Minister of Israel).
As mentioned above, Libra people fit into whatever they do. There are many men and women from this Zodiac sign who created history and contributed to shaping the world. We have mentioned such brave and notable people below.
Along with Alfred Nobel himself, there are many famous Libra Nobel Laureate from the history, Niels Bohr, Emil Fischer, Henri Moissan, Enrico Fermi and Howard Florey.
The well-known Indian freedom fighter Mahatma Gandhi is also a Libra. He has played a crucial role in the independence of India and South Africa.
Few of the notable Libra Emperor from the past are Richard III (King of England), Augustus Caesar (Emperor of Rome), Kublai Khan (Mongolian Emperor and Founder of the Yuan Dynasty) and Akbar (Mughal Emperor).
To complete our list of famous Librans, here are some famous tennis players born under the Libra Zodiac sign, starting from Alice Marble (18 Grand Slam championships), Maria Bueno (19 Major Titles), Martina Navratilova (50+ Major Titles), Serena Williams (32 Major Titles), and Jana Novotná (17 Major Titles).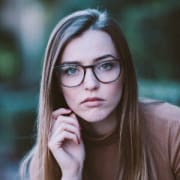 Maria Alifa
Astrologer
Astrologer for 15 years, I have been writing about Zodiac signs, their personalities, their psychology, their relationships, their passionate loves and their compatibility in love.