Libra Man in Bed: How to Turn Him On & Make Him Crazy?
Do you have a crush on a Libra man and would like to know how to turn him on and satisfy him in bed? A Libra man has very specific taste when it comes to his sexual encounters with a woman. He lusts over sharp, refined women who are both elegant and sensual. What are the best ways of turning on the Libra man quickly and making him long for you? What can sexual astrology reveal us about the intimacy with a Libra man and his compatibility with other astrological signs? Here are a few points you need to make note of before you get closer to a Libra man.
He likes giving pleasure. For a Libra man, it is important to be able to give pleasure to his partner in bed. He is an adventure seeker in bed who likes to satisfy his partner. The Libra man possess immense knowledge about the female anatomy. Sex needs to be fulfilling for a Libra man for he considers this fundamental for a healthy relationship.
He likes taking everything slow. His lovemaking skills are excellent. Let him do things to you exactly the way he prefers, no matter how slow. He is sure to blow away his partner's mind with the way he indulges himself in making her orgasm. He is blessed with a wild imagination and loves making love to his partner in a slow and passionate way.
A Libra man is sure to surprise his partner with his love making skills. Though he does not appear strong, don't judge his performance with his built. He brings in a new wave of energy and enthusiasm in the bedroom when he engages in sex. He knows exactly how to create the right mood, set the perfect ambience and have the flames burning bright even before the actual act takes place.
He likes to explore. A Libra man is imaginative and expects his partner to keep the mystery alive during the chase. He can wait and explore her body patiently. Oral sex is his forte. He will use his tongue and hands a lot to pleasure his woman. If you are in no hurry, let him play with your body and you are sure to experience fun like never before.
The Libra man wants to get better at making love to his partner everyday. He is open to the craziest suggestions that his partner could come up with. He doesn't mind when you take charge but dominating him like he is ignorant is a bad move. He doesn't appreciate being told what to do in bed, definitely not in a rude way.
He is playful. He loves the excitement that sex is capable of bringing between two people. His imagination is far flung. So, anything that you wish to experiment is rarely capable of scaring him off. Creativity with sexual objects will turn him on. Consider a naked photoshoot as a teaser.
The Libra man is heavily invested in sexual practice. He has a wide knowledge about the finest practices in sex. Perfectly capable of choosing the middle way and playing the balancing act, having two sexual partners isn't a tough accomplishment.
He lusts over a woman's mind before her body. For the man born under the Libra Zodiac sign, it is important to be stimulated mentally before he makes love to his woman. He likes his woman to know stuff so that he can take better care at giving her exactly what she expects from him.
He prefers independent and strong women who know what they want. She can make him do things like playing the slave to her in the bed. Neediness turns him off. So, a woman should be careful enough to keep her emotions at bay and clinginess away when she sleeps with him. Unless he has specifically spoken about serious involvement, it is better to keep things casual.
The Libra man and a Taurus woman are quite the polar opposite needs even, although both are indulgent Zodiac signs when it comes to sex. For a Libra man the intensity of physical experience is supreme while the Taurus woman values emotional connectedness with her partner during sex.
Both fail to find a middle ground because they are barely able to compromise on their needs and sexual behaviors. Being ruled by the planet Venus, they will be attracted to each other. The Libra man and the Taurus woman are capable of finding a middle way to sort their differences and have a good sex life without much drama and pressure.
The Libra man and the Gemini woman are ruled by the Air element, which helps them connect instantly. These signs in astrology are good communicators, easily conveying what they like best and anything they dislike too. This makes it easier for both to experience a great love and sexual compatibility.
The Gemini woman will never come across as too strong and forcefully aggressive in her expectations of emotional reciprocity from the Libra man. This ensures that the Libra man can make love without an extra baggage, living the freedom that he wishes to experience with a partner.
The main ingredient that is responsible for a fantastic sex life between the two is their unparalleled levels of curiosity. Being creative and experimental in nature, Gemini women will conjure up ways to keep the sex life active and spicy, just the way the Libra man desires.
The Libra man and the Leo woman will rarely take time to connect and create an everlasting bond. They accept each other and are in fine tune with their differences as well. This ensures that their sexual life is quite satisfying because respect and understanding form the foundation of their relationship.
They tend to be quite intensely involved with each other and don't mind displaying their affection and desire for each other's bodies. Wherever and whenever is how they act when their passions for each other flare up. The Leo woman surely knows how to use her cards with her charisma and charm.
Their affinity for each other is barely controllable and a Libra man would find it extremely hard to keep his hands off the Leo woman whose sexual energy is irresistible.
A Libra man and a Libra woman know each other's boundaries. They blend well in understanding each other, expressing their sexual needs in a subtle way. However, they don't establish themselves as the best sexually compatible signs because they might end up feeling insecure and judgemental about each other's activities.
What holds them together is their need to keep unnecessary arguments and troubles at bay, ensuring there is peace, justice and fairness in everything they do. This holds true about their sex life as well which is bound to be blissful considering their basic need to please and satisfy their partners in bed.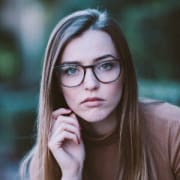 Maria Alifa
Astrologer
Astrologer for 15 years, I have been writing about Zodiac signs, their personalities, their psychology, their relationships, their passionate loves and their compatibility in love.