25 Quotes on Pisces Woman - Love, Personality & Psychology
Being the last sign of the zodiac, Pisces women are enigmatic and surreal. What are the prominent personality traits of the Pisces woman? What facts, characteristics and personality traits about the Pisces woman make her unique among the other zodiac signs of astrology?
Here are 25 motivational quotes on the Pisces woman that reveal her true nature!
Pisces women are cute and gorgeous. The Pisces woman will almost seem like a magical being disguised in the form of a human. She is beautiful and what makes her even more attractive is her knowledge and thoughtfulness. Jupiter ruled, the Pisces woman is poised and strives to maintain a sense of calmness around herself to ensure that the gateway to enlightenment is beautiful.
Grace in women has more effect than beauty.
Taking joy in living is a woman's best cosmetic.
When virtue and modesty enlighten her charms, the lustre of a beautiful woman is brighter than the stars of heaven, and the influence of her power it is in vain to resist.
She has this way of always finding the good and believing in everything despite all that she had seen. And this is what I loved the most-the pure magic of her undying hope.
Beauty doesn't need ornaments. Softness can't bear the weight of ornaments.
She has a heart of gold. A mind so open and accepting of ideas that there is compassion for all. She wants to help everyone with her knowledge and understanding. She is experienced and learned. So, the Pisces woman will extend her humanitarian actions everywhere she goes.
I have learned that people will forget what you said, people will forget what you did but people will never forget how you made them feel.
Show me the most damaged part of your soul and I will show you how it shines like gold.
The beginning of love is to let those we love be perfectly themselves, and not to twist them to fit our own image. Otherwise we love only the reflection of ourselves we find in them.
A loving heart is the beginning of all knowledge.
Success is doing what you love and loving people while you do it.
She is indulgent in the physical pleasures of life as she sees it as a method to unite with the supreme source. She loves to pour out her emotions and engage in the physical act with complete surrender. Love and sex are a combined endeavour to reach the divine and multiples climaxes could be the norm with this mysteriously sensual woman of the zodiac.
Pursuit and seduction are the essence of sexuality. It's part of the sizzle.
I am sensual and very physical. I'm very erotic. But my sexuality exists on a sort of a fantasy level.
I know of my sex appeal. I know about sexuality, and I know how to use it- tastefully, of course.
I think sexuality is a window into someone's soul.
I have always understood the two to be intertwined: sexuality and spirituality. That never changed.
She is an otherworldly being with an innate desire to learn the mysteries of life. She wants to uncover the metaphysical world and explore the world of magic and fantasies. She has intuitive capabilities which imparts a gentleness to her character. She loves her solitude to detach from the material world and seek answers to the secrets of the soul.
Do not let the behaviour of others destroy you inner peace
Though my soul may set in darkness, it will rise in perfect light; I have loved the stars too fondly to be fearful of the night.
If you are not going to swim deep with me, then get out of my waters.
Understand me, I am not like an ordinary world. I have my madness, I live in another dimension and I do not have time for things that have no soul.
Logic will take you from A to B, imagination will take you everywhere.
The Pisces woman wants to nurture and nourish. She is so emotional and compassionate that no matter how hurt she is, she would still practice empathy towards her enemies. She wants to love and spread joy and hope unconditionally. When the Pisces woman is in pain, she would hide her feelings and express her love by forgiving the wrongs done to her.
The weak can never forgive. Forgiveness is the attribute of the strong.
The only way to change someone's mind is to connect with them from the heart.
Sweet mercy is nobility's true badge.
All I ever wanted was to reach out and touch another human being not just with my hands but with my heart.
A woman is a full circle. Within her is the power to create, nurture and transform.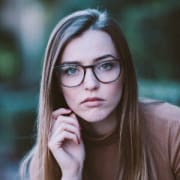 Maria Alifa
Astrologer
Astrologer for 15 years, I have been writing about Zodiac signs, their personalities, their psychology, their relationships, their passionate loves and their compatibility in love.