Famous Sagittarius Celebrities & Eminent Personalities
The free-spirited Sagittarians are the life and soul of any social gathering. No wonder that the people of this zodiac sign have reached the heights that they have. All across different fields and walks of life, you will find Sagittarius men and women in some leading roles. They are the stars of many movies. Not just their own, but also others. Want to know which one of the top names is a Sagittarius? Here's a list of the most famous Sagittarius people, celebrities and eminent personalities.
Music is the medium that frees the soul. It is the language of the heavens. For the Sagittarius centaur who is always looking for something in the stars, the sound of the heaven has to be irresistible. And when you look at all the amazing musicians who grace this list, you will agree. Our list of famous Sagittarius women in the music industry starts with Miley Cyrus (Nothing Breaks Like a Heart), and includes names like Taylor Swift (Look What You Made Me Do), Billie Eilish (Lovely), Rita Ora (Your Song), Tina Turner (What's Love Got to Do with It), Nicki Minaj (Anaconda), Sia (Chandelier), Christina Aguilera (Genie in a Bottle) and Britney Spears (Hit Me Baby One More Time).
Among the famous Sagittarius men in the music industry are Jimi Hendrix (Purple Haze), Jay Z (Song Cry), Frank Sinatra (My Way), Keith Richards (Rolling Stones), Benny Anderson (ABBA), Ozzy Osbourne (Crazy Train), Charlie Puth (See You Again), Steve Aoki (Delirious), and Billy Idol (White Wedding).
The performing arts are the place for people who need a platform. A platform where they can live multiple lives in one go. So, it is only natural that so many people born under the Sagittarius zodiac sign can be seen in Hollywood and other film industries around the world. Here are some of the most popular names.
Famous Sagittarius celebrities female list starts with Scarlett Johansson (Avengers), Sarah Hyland (Modern Family), Anna Faris (The House Bunny), Julianna Moore (Still Alice), Tiffany Haddish (Girls Trip), Zoe Kravitz (Big Little Lies), and Jane Fonda (Barbarella).
Sagittarius male actors count Colin Hanks (King Kong), Ryan Murphy (Glee), Ben Stiller (Night at the Museum), Jeffrey Wright (Shaft), and Ian Somerhalder (The Vampire Diaries).
There are not a lot of Sagittarians who choose the mode of art on canvas to express themselves. Yet, the ones that you will see on this list, are some of the most celebrated painters and sculptors of all time. This list includes, Gian Lorenzo Bernini, Lucian Freud, Francoise Gilot, Marie Tussaud, Armin Mueller-Stahl, Gertrude Jekyll, Masaki Hatsumi, and Frederic Bazille, among others.
The list of people born under the astrological sign of Sagittarius who have made it in the political sphere is just as impressive as the others before them. When you read these names, you are sure to be surprised at the Sagittarius alumni that have held positions of leadership across history.
The list begins with the famous British Prime Minister Winston Churchill, and goes on to include, Joseph Stalin; Emmanuel Macron, President of France; Jean Claude Juncker, Prime Minister of Luxembourg and President of the European Commission; Jacques Chirac, French politician, President of France; and Ramaswamy Venkataraman, the President of India.
There isn't a Sagittarius-Sagittarius couple that is in the public eye. However, the Sagittarius and Virgo couple of Jay Z and Beyonce is one of the most famous. Both are highly successful and have often talked about the struggles they had to go through to stick together. But like all love stories, true love always prevails. Sagittarius and Capricorn couple of Chrissy Teigen and John Legend is the relationship goals for many. The latest addition to this list is the Pisces and Sagittarius couple of Justin Bieber and Hailey Baldwin-Bieber. While we are still to see how this couple turns out, the beginning certainly seems very strong.
Sagittarians across history have done both great and daunting thing. It was like that dialogue from Harry Potter that Olivander uses to describe Lord Voldemort, "After all, He Who Must Not Be Named did great things – terrible, yes, but great.". Names like Pablo Escobar, King George VI, Manny Pacquiao, Walt Disney, Mary, Queen of Scots, Steven Spielberg, and Bruce Lee, grace this list among many others.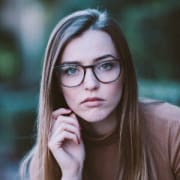 Maria Alifa
Astrologer
Astrologer for 15 years, I have been writing about Zodiac signs, their personalities, their psychology, their relationships, their passionate loves and their compatibility in love.