Why are Sagittarius so Hot?
Born with a wandering soul, Sagittarius is symbolized by the archer who is independent, idealistic, bold and hops on adventures to take the road less traversed. As seekers of knowledge, they'll embark on a journey and leave back a legendary trail behind. What makes a Sagittarius man or woman so tempting? Why are Sagittarius so smart and beautiful? Why are they so hot and so good in bed?
Here are a few personality traits of Sagittarius which makes them worth the catch:
Sagittarius men and women are intelligent. They are smart and can easily floor the opposite sex with their words. The fire in the soul is easily traceable in their body language. Call them unpredictable but they are swift and this is how they create a deep impression on the minds of potential matches who love their oomph and charisma. You'll be awe struck by their laughter, their choice of words and their impeccable manners. They'll draw attention just by their sheer presence and pro-activeness.
Sagittarius are utterly casual unless they come across someone worthy of their undivided attention. They want the best for themselves and hence they wouldn't mind waiting until the perfect mate comes along. They want to ensure that they find their soulmate in the man or woman they'll date. Hence, they'll take a chance with those that catch his attention. They'll woo them with his best foot forward. Sagittarius is sexy and they'll stun the opposite gender in a matter of seconds. Sagittarius is aware of his sound manners and knowledge. Hence, they would use these qualities as a trump card to win the hearts of their followers.
Sagittarius are born with the stamina to win. This fiery zodiac knows the art of lovemaking. They love to keep sex simple without the chains of emotions. As long as sex comes with no strings attached, count him in. Chemistry with the Sagittarius male or female is stunning. Keep up with their pace and be excited to try out new positions with this persona and they'll ensure you have a good time. Infuse sex toys and dirty talking to make him or her feel desired and they'll go on for as long as you want.
Sagittarius natives are optimistic and have a brilliantly wide expanse of knowledge. They are eager to learn and explore the horizons that lie beyond plain sight. They are all about enriching their lives with newer experiences that give them an instant rush of adrenaline. Energetic and travel freaks, they love their freedom. They want to see the world and never settle for the average. This is why they can make friends easily and win over a crowd of people with their unique perspective to life.
It is hard to ignore the moves a Sagittarius man makes when he is in the mood to make women go weak on their knees. They are passionate and hot when they make love. Their body language is inviting and an aura that is steamy. He loves casual sex. His sense of humor is irresistibly alluring. He doesn't mind having sex in public places as long as you are open to exploring and experimenting. He is forever young at heart and with such a fire burning in his soul, his dangerously seductive moves could make anyone a fool for love.
The men and women born under the Sagittarius Zodiac sign are romantic. They'll admire you and shower you with the choicest compliments when they are pursuing someone. They are spontaneous and active in their pursuits of life. Their drive and a go-getter attitude is what makes them attractive to the opposite sex. Call it a cherry on the cake, but they are unconditionally honest. You'll love them for their bluntness and daring actions. They'll turn on the heat in no time if they are in the mood to get naughty and wild. They'll barely waste time with long hours of foreplay and look for instant action with no time to waste.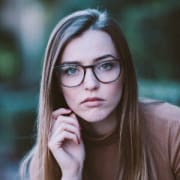 Maria Alifa
Astrologer
Astrologer for 15 years, I have been writing about Zodiac signs, their personalities, their psychology, their relationships, their passionate loves and their compatibility in love.