Why are Virgos so Hard to Love? 7 Reasons
Obsessed about their work and improving their skills, Virgos got no time for play. They have a bad rap for judging everyone by strict standards causing frustration and pressure to capsize any relationship. So, what makes Virgos difficult to love? Why are Virgos hard to date? Why are Virgos so picky in relationships?
If you are trying to attract a Virgo man or woman and make him or her fall in love with you, here are 7 reasons why relationships with Virgos could be messy and frustrating:
The men and women born under the Virgo Zodiac sign are emotionally closed off. They struggle to express their feelings. They may seem closed up and too guarded for someone lacking patience to handle their conservativeness. It would take a long time to build trust with a Virgo. They would prefer doing all things by themselves, doubting everyone else's capacity except their own. This causes friction with a partner who seeks validity and appreciation for their efforts. They may never fully accept their partner's individuality and maintain a strict distance to protect their egos as well as their heart.
It is difficult for Virgos to become comfortable with someone they have met recently. They are particular about everything they could lay their eyes on. Their mood swings are to keep pace with or even predict. It takes tremendous hard work and investment of time to win a soft corner in their heart for they are judgemental at all times. They are looking for mental stimulation to be perpetually attracted to a lover. If their partners fall short of their expectations, they could be upset in no time.
Virgos are guarded in their spaces. So, expecting them to open their hearts up could be a pipe dream. They dread the thought of being let down by someone they trust. It takes persistent reassurance from a lover to keep them satisfied. If they are in a relationship with someone who garners attention everywhere they go, they'll start questioning your moves and fears leaving you alone. This heightened insecurity could drive them to become pessimistic and seek constant validation.
Virgo natives are analytical. They are micro-managers. They could outrightly reject people when they don't seem good enough by their standards. What ruins a relationship with a Virgo is their eagerness to bring things to perfection. They would expect the i's dotted and t's crossed. They would have a tendency to focus on the negative and nag unless it is flawless. This could drive them into destructive behaviors which affects romantic intimacy. Virgos would struggle to express their gratitude or acknowledge the worth of their partner.
Virgo males and females may have trouble keeping pace with sudden changes in life. He takes a long time feeling at home around someone he loves. They'll prefer doing things the time-tested way and expect conformity from their partner. While they are a mutable sign, they'll usually be frustrated around signs that thrive in variety and frequent experimentation. A partner's lofty ideas could be frustrating unless it is materialized reliably.
Virgos are cool and composed, highly confident of their skills. They never consider their partners good enough or totally reasonable. A competitive tendency may build up slowly which strips off the relationship of all fun. They expect their opinions to be valued and abided by. Their insecurity makes them possessive and as jealousy builds up, it could be suffocating around a Virgo man.
They are too focused on the practical aspects of life and making ends meet. They are hardworking and have a strong sense of duty and commitment towards those they love. This could cause him to abstain from romance and sex for a long time. Caught up in their practicality, they fail to emote and work their charm to woo someone off their feet.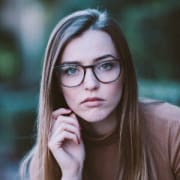 Maria Alifa
Astrologer
Astrologer for 15 years, I have been writing about Zodiac signs, their personalities, their psychology, their relationships, their passionate loves and their compatibility in love.