The 5 Most Manipulative Zodiac Signs [ranked in order]
Anyone can be manipulative when they are in dire need to accomplish their goals or use shortcuts to achieve fame and success. Typically, it is the narcissists who can easily get what they want through their sharp skills, pretending to be selfless.
What Zodiac sign manipulates the most? Which signs are the most persuasive or controlling? Which signs lie the most and cheat people? Which is the most dangerous Zodiac sign when angry?
If you're wondering which signs have narcissistic tendencies, here is the list of the 5 most manipulative Zodiac signs ranked in order of their abilities to get what they need in the smartest ways possible:
Natural eighth sign of the zodiac, Scorpios are master manipulators as they are known to be the rulers of the underworld.
It is impossible to defeat them in the game of mystery and unpredictability, making Scorpios quite hard to love.
Scorpios have dark personality traits and unleash them when they need to win over those they love.
They also have good observational skills and are quite smart at using other's weaknesses to their advantage.
When a Scorpio is hurt or angry, they may become dangerous. They will use everything in their power to avenge the wrong done to them.
Scorpios are the silent killers of the zodiac, for they attack in the dark and often like a slow poison.
They are so sharp that it's hard to understand what goes on in their minds. This makes Scorpios quite dangerous among the other signs of the zodiac.
The men and women born under the Libra Zodiac sign are creative and articulate.
They are blessed with the gift of gab so they can easily change their words to turn the meaning around.
Also, Libra women and men are like shape-shifters. They watch people closely and can immediately change colors like a chameleon.
Libras crave balance in their lives. Sometimes, when this quest for balance goes to the extreme, they can engage in sneaky behaviors.
Libras are also quite difficult since they are indecisive and hard to rely on.
It's hard to tell what action they could display at any point to get what suits their whims and fancies.
Libras are pretty controlling, even if they do not showcase it as bluntly as the sun-ruled Leo or Mars dominated signs like Scorpio or Aries.
They like to be in the good books of all. For the sake of peace and harmony, Libras can act manipulatively to gain favors.
Cancer natives are extremely hard to predict.
They are usually difficult to deal with because their mood seems to fluctuate all the time. Quite often, they blame the tides for it.
They are emotional signs who use sweet talks to twist reality.
Cancer males and females know how to get what they want. They have plenty of clever tactics up their sleeves to get what they want.
More often than not, Cancer lie since they don't want to hurt people deliberately.
So, for the benefit of the ones they love the most, they do not mind cheating or deceiving in clever ways.
It's hard to catch a Cancer man or woman lying because they do it so well that they'll make you think that it's your mistake or that you're guilty.
While a typical Cancer native may look naive on the outside, they hold an ocean of secrets in their hearts.
Cancerians are so intuitive that it's easy for them to chalk a game plan to destroy their enemies way ahead of time.
Aquarius is the native with grand plans and ambitions. This makes them pretty adept at using people for their personal gains.
Even though Aquarius men and women are quite honest and straightforward, let's not forget that they are air signs.
With brilliant communication skills, this sign can bend reality. While they may not lie directly, they can certainly play mind games to get what they want.
Aquarians are also quite critical and controlling of others.
They project their intellectual superiority on others while they subtly insult or bully others.
The big brother attitude of Aquarius can cause them to mock newbies or those with little experience than they hold.
Aquarius can remain distant and cold on people, which allows them to use them for some gains without being affected.
They alienate themselves from the crowd and plot in the most eccentric ways which can also make them sociopaths on an extreme level.
Geminis are witty, social and use their communication skills to get what they want.
They can be restless and indecisive, which makes them quite difficult to deal with.
Geminis can lie so well that it's hard to catch the red-handed. They can change what they say or mean in no time.
Geminis can cheat and extract gains from others by mimicking them. They understand words too well and can rationalize everything under the sun.
What makes Geminis so manipulative is the fact that they are so cunning and sarcastic.
They can make people feel good or bad just by the sheer power of their words. This is one of the darkest sides of a Gemini.
Also, the symbol of Geminis can be a clear sign of who they are or can be if they need to use people.
The twins represent two sides of a coin or someone two-faced. It's hard to tell what they think or feel because that may change in the blink of an eye.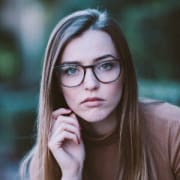 Maria Alifa
Astrologer
Astrologer for 15 years, I have been writing about Zodiac signs, their personalities, their psychology, their relationships, their passionate loves and their compatibility in love.